…one of rock's most astute singer-songwriters of the
last 40 years
~ Los Angeles Times ~


The Unofficial German
John Hiatt Page
was established in 1997
© 2020 Juergen Feldmann
German John Hiatt Fansite
all rights reserved
Best viewed with:
MS Edge/FF 7x/Safari 5.x
1024x768, 16m colors
date format: dd.mm.yyyy
visitors: 231162 online: 2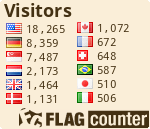 liner notes
John Hiatt - Perfectly Good Pizza from Crazy Al's Pizzeria (1976)



duration: 1:03:28

Audience recording. Recorded live at Crazy Al's Pizzeria in
Broad Ripple, Indiana in December 1976.

Musician:
John Hiatt (Guitar, Vocals)

Bootleg was distributed by SOR many years ago




Remembering Crazy Al's

Believe it or not, being an Indianapolis musician wasn't always a good gig, especially if you were in any way original or non-mainstream. Back when dinosaurs walked the earth, and the average rock song consisted of not three chords, but three movements, Indianapolis was even more homogenized than it is now. Yeah, it was that bad.

In the mid '70s, a small pizza joint on the northwest corner of 54th and College changed hands and became a safe haven for Indianapolis deviants and misfits. It was known as Crazy Al's. With the emphasis more on beer and wine than pizza, Crazy Al's opened its doors to music, both local and national, that had no where else to go in Indy.

Over the course of its decade in business, the club spawned a genuine rock star named John Hiatt, and hosted many other national acts like Joan Jett, The Go-Gos, X and The Cramps. Most importantly, Crazy Al's opened the doors to original music.


"At that time, it seemed unrealistic to be a rock star, unless you had a million dollars in equipment, a million-dollar producer and sang like the Mormon Tabernacle Choir," says Greg Knox, former guitarist for the Latex Novelties. "Unless you happened to be Styx or Kansas, it seemed too out of reach to be a rock star. Then we had Crazy Al's and we started seeing all these people coming in playing, y'know, sloppy rock. Soon we all realized we could do it, too."

Besides the Latex Novelties, you had The Gizmo's, Hoosier Daddy, The Positions, Zero Boys, Bill Wilson, Sloppy Seconds, Vibrato Fetish, The Slammies, Your Grocer's Freezer, The Obvious, Rockaholics, The Race Records and a little known band with one of the best names ever in rockdom, Men Working in Trees. Not to mention some of the local legends that booked the shows, people like Bill Levin, Marvin Goldstein and the main man himself, Jeff Bugby." "One night after a Latex Novelties show, the band had walked outside the place and Paul Mahern [who was too young at that time to make it into the club] came up with a tape."

John Fannon, entertainment guru at Zanies Too, recounts. "He was wearing a white shirt and a skinny black tie. Creep [Randy Creep, keyboardist] took one look at him and said, 'Who are you supposed to be? The Knack?!?'"

By the time Mahern reached Crazy Al's stage with his own band called The Zero Boys and showed us that he was definitely not The Knack, the club was treading rough waters. It limped along until 1982 before shutting down for good, just in time for Asia to take over the world with 'Heat of the Moment.'

A scene was born. Broad Ripple became a bohemian enclave and Indianapolis music never really looked back - all due to a simple pizza joint.

Now, 20 years later, Radio Radio is having a 20-year reunion party this Saturday, Dec. 28. "The idea is to celebrate the people, music and culture that came out of Crazy Al's," says David Clough, co-owner of Future Shock and Radio Radio. "I mean, Crazy Al's was really the original Punk Rock Night. Only, back then it seemed like we all had more to say, we were doing it because it was our passion, not, as it seems to be today, because it was fashionable."

On the bill are Randy King and The Positions, Vibrato Fetish, Dale Lawrence/Shadow Myers, Bob Bullock, The Rockaholics and The Marones. More surprises are sure to be in store as well as a slide show featuring old pictures from that era. All this and free pizza, too.

"Back then you could either dress disco with your polyester suits and chains or you wore jeans, a T-shirt and a Harley jacket,' Knox explains. 'And there was a lot of us who couldn't dance disco."

source: click here
article by Jeff Napier Dec 25, 2002, updated Aug 5, 2020
photo by Gary Kunkel (Crazy Al's around the time it closed) Historic Indianapolis