...one of rock's most astute singer-songwriters of the
last 40 years
~ Los Angeles Times ~


The Unofficial German
John Hiatt Page
was established in 1997
© 2023 Juergen Feldmann
German John Hiatt Fansite
all rights reserved
Best viewed with:
MS Edge/FF 11x.x/Safari 5.x
1024x768, 16m colors
date format: dd.mm.yyyy
visitors: 292641 online: 2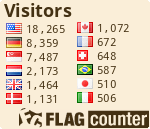 John Hiatt at the German Rolling Stone Magazine (July 12, 2011)

The questions:

1) Why has such a great album such an unspeakable name/title?
(Dirty Jeans and Mudslide Hymns)

2) You celebrate your 25th wedding day pretty soon. What is your secret?

3) In your songs you are writing about locations, places - why?

4) How are you writing songs?

5) Your songs have often been covered. How is it if the covered song is more successful than your original?

6) What is your favorite cover? Do you listen to the cover at all?

7) Will you ever get tired in your life as a musician?
© Rolling Stones Magazin Germany